Konzertliste

Freitag, 27.12. und Samstag, 28. 12. 2019
Jahresausklangfestival



Einlass jeweils 20 Uhr, Konzertbeginn 22 Uhr



Achim Wollscheid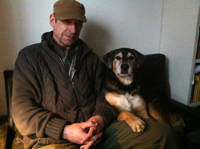 Achim Wollscheid (Frankfurt/M.)
Das Bild macht die Musik. Und
umgekehrt. Da heute Bilder sehen und
Musikstücke hören können, sollten nicht nur in der Überwachungstechnik, sondern auch in der Kunst die entsprechenden Konsequenzen gezogen werden. Das bedeutet, dass das digitale Präsens nicht nur das Machen (also Echtzeit-
Komponieren), sondern auch das Betrachten und die Betrachter einschließt.
Für das Jahres-Abschluss-Konzert der Hörbar hat Achim Wollscheid
dementsprechend eine Anordnung entworfen, in der die realtime erzeugten elektronischen Klänge von den Betrachtern, die sich selbst dabei auf der Leinwand beobachten können, ebenso in realtime verändert werden können. Die dabei entstehende Komposition ist - bis
auf einige grundsätzliche Parameter, die Achim Wollscheid sicherheitshalber festgelegt hat - offen.
Achim Wollscheid ist Träger von keinerlei Kunstpreisen oder Auszeichnungen, war bis zu seiner Kündigung Gartenobmann des Siedlervereins Frankfurt Praunheim, ist Mitbegründer von Radio X (des "besten Radios der Welt" , Wigalf (sic!) Droste), von Selektion, Gesellschaft zur Herstellung und Vertrieb von Informationsträgern und von a2w2.net, between art + architecture.
Schwall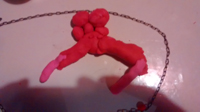 Schwall (HH, ehemals Sleazy Pictures of Teapee) ist das Solo-Projekt desHamburger Non-/Musikers Sven Geberit.
In seinen Konzerten verarbeitet er Stilmittel und Methoden aus Drone, Noise, Tape-Musik oder der improvisierten Musik, Geberit spielte in zahlreichen Projekten wie Sales History, Wind of Change, Jetzt bei eBay!, D.U.V.E.L. Brothers und aktuell bei u.a. dem Krachkistenorchester, due duci & Betrunkene Menschen Holen Andere Betrunkene Menschen Ab. Außerdem tritt der Künstler häufig als Veranstalter (Schute) und DJ in Erscheinung. Er ist Mitbegründer des Künstlerkollektivs Ömschen Kerm. Mit seinen drei
Pferden Ping, Pong und Puff geht Geberit öfters im Büsümer Staatsforst spazieren.
https://soundcloud.com/sleazy-pictures-of-teapee/
https://mo-tapes.bandcamp.com/album/mo-003-schrein-sleazy-pictures-of-teapee/

genres: no tech / industrial / psych / noise
Asmus Tietchens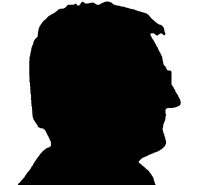 "Klänge und Geräusche aus bleichen
Brunnen und von Flächen ohne
Menschen. Fernab von jeder
Lebenswirklichkeit Elektronik aus dem
luftleeren Raum - keine field recordings, keine drones. Reine Synthese."
Peter Wolff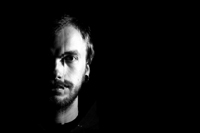 Peter Wolff (HH)started his solo career in early 2018 after he left his spheric
Black Metal band Downfall Of Gaia
where he was co-founder and one of the main songwriters. After many years of continuous worldwide touring, releasing several well received albums on Metal Blade Records and developing to one of the most important bands of their genre, he felt that it was time to head towards different
sonic shores.
Starting to experiment with synthesizers, piano, acoustic instruments and field recordings, Peter Wolff released his first solo album "Repeat" in February 2018.While supporting acts like Scott Kelly of Neurosis and Chelsea Wolfe, playing festivals like german underground
institutions Fusion and Droneburg, writing and producing music for movies and tv stations and releasing an online only single series called "Lone Series" he created continuously new music, experimenting with new instruments and expanding his spectrum while gladly ignoring the frontiers of genres and styles.
The stunning result of this work will be released beginning of 2019 under the Name "BREATH" again on My Proud Mountain.This record is much more structured, cinematic, flaring, emotional, diversified and dynamical. "BREATH" creates deep and low soundscapes, walls of bass and pressure, still filled with intimate structures and sounds that merge into gentle and atmospheric melodies and explode into full orchestrated sonic storms as well as harsh and disturbing guitar shrieks. A symbiosis of synthesizer, piano, electronic beats and
drums, guitars, strings and brass, mixed with self created instruments and acoustic experiences he collected while traveling through the world. "BREATH" will definitely open up a new and exciting chapter in Peter Wolffs career. For the visual embodiment of his upcoming material he worked together with video artists Kai Litzke and Noemi Nicolaisen, who created an art movie inspired by Peter Wolffs music.
The movie will enrich his live performances and will be released together with the album.
"BREATH" was recorded through 2018 and was mixed and mastered by Jonas Romann at the end of the year.
It is especially recommended if you love Ben Frost, Max Richter, Nils Frahm, Bohren & der Club Of Gore, Chelsea Wolfe, Mamiffer and Wolves In The Throne Room.

Discography:2018 – REPEAT (Vinyl & CD)2018 – LONE SERIES 1: SWARM (Digital)
2019 – BREATH (Vinyl, CD & DVD)
http://www.peterwolffmusic.com/
http://www.soundcloud.com/peterwolffmusic/
http://www.facebook.com/peterwolffmusic/
http://www.instagram.com/peterwolffmusic/
http://www.peterwolff.bandcamp.com/
http://www.peterwolff.bigcartel.com/


DJ's und Labelstände im Keller